Shovel Adventure: The next quest (ZX Spectrum Next)
This game is now on Kickstarter until August 7th. Run and support us!
We believe this machine can offer enough power to make a better, bigger and funnier game than the original versions. For that reason, we have designed a variety of goals for this crowdfunding.
We have designed two type of physical editions for the Next version: Standar & Collector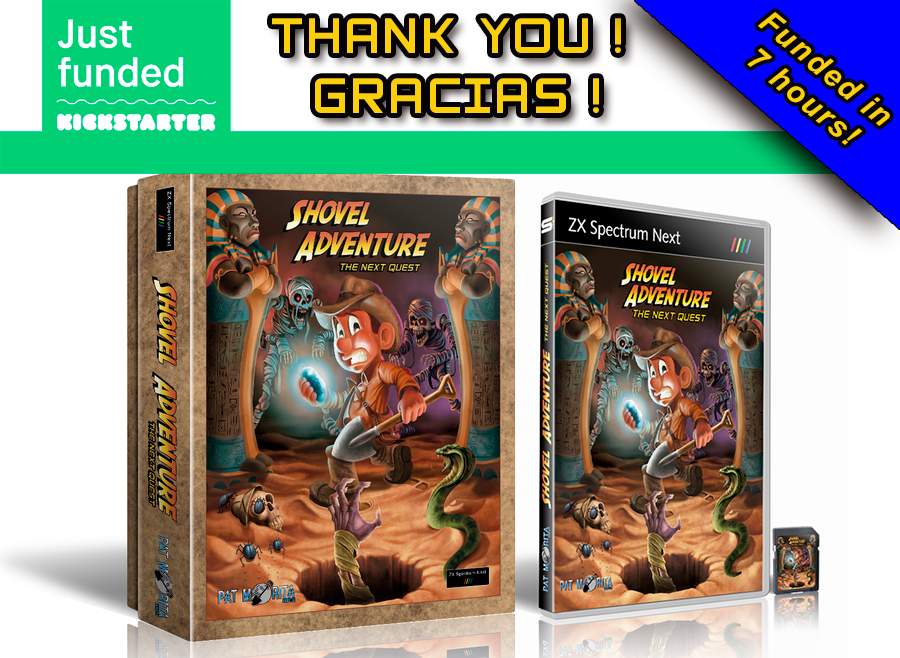 Visit us on Kickstarter for more info:
https://www.kickstarter.com/projects/patmorita/shovel-adventure-for-spectrum-nex...