Hermano (Game Boy)
Hermano (Game Boy)
GB Compo 23

ENGLISH  (Español más abajo)
Story
During the Day of the Dead, Mano visited the grave of Nano, his brother. It is said that during that night the doors of the underworld open so that the dead can reunite with their living relatives.
But those same doors let hundreds of lost souls, monsters and demons out into the world of the living people. A demon took Mano to hell just when his brother was about to revive.
You are Nano the undead, and you will have to find the keys that open the doors which will take you to the path of hell, where you will rescue your Hermano!

Features
"Hermano" is a fun platformer game for the original Game Boy. You can play it in the actual GB hardware (with a flashcart) or using any type of emulator. Just download the ROM (.gb file) and load it on your favourite emulator or device.
This version was made for the GB Compo 23. It has 6 levels (3 different zones).
We plan to make the game bigger with more levels, enemies and a final boss.
We'd also like to make a physical release in the future.
Control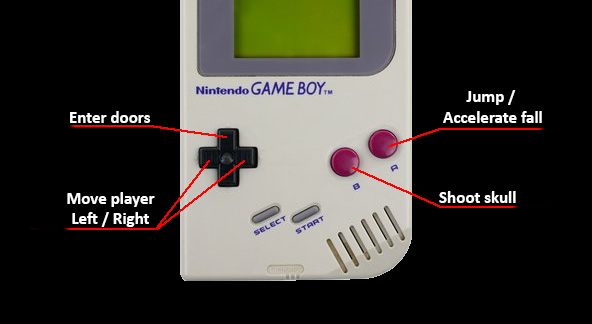 ---

ESPAÑOL

Argumento
Durante el Día de muertos, Mano visitaba la tumba de Nano, su hermano. Se dice que durante esa noche las puertas del inframundo se abren para que los muertos se reúnan con sus familiares vivientes.
Pero esas mismas puertas dejaron salir a cientos de almas perdidas, monstruos y demonios al mundo de los vivos, llevándose a Mano al mismísimo infierno justo cuando su hermano estaba a punto de revivir.
Eres Nano el muerto viviente, y tendrás que buscar las llaves que abren las puertas que te llevarán a la senda del infierno de donde ¡vas a rescatar a tu Hermano!
Características
"Hermano" es un divertido juego de plataformas para la Game Boy original. Puedes jugarlo en el hardware real (mediante flashcart) o usando cualquier tipo de emulador. Simplemente descarga la ROM (fichero .gb) y cárgalo en tu emulador o dispositivo favorito.
Esta versión fue realizada para la GB Compo 23. Tiene 6 niveles (3 zonas diferentes).
Nuestro plan es hacer el juego más grande, con más niveles, enemigos y un jefe final.
También nos gustaría hacer un lanzamiento en físico en el futuro.
Control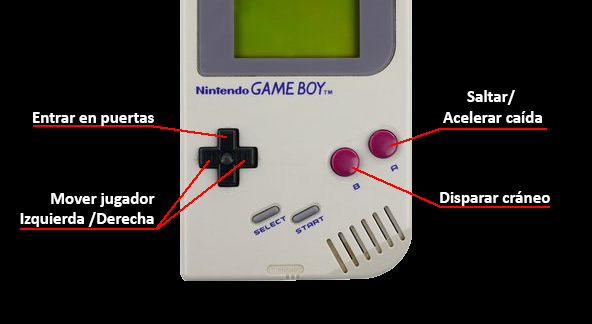 CREDITS
Concept Art & graphics: Enrique Ramírez / Carlos Pérez
Music: Carlos Pérez
Code: Antonio Pérez
Level design: Carlos Pérez / Antonio Pérez
Testing: Mr Rancio, Hicks, Ed verde, Aiguanachein, Carlos Pérezgrín
Special thanks to Aiguanachein for helping us to start the project.
©2023 Pat Morita Team
Powered by: ZGB by Zal0 - github.com/Zal0/ZGB


Open Source:
github.com/greenwebsevilla/Hermano

Download
Click download now to get access to the following files:
Hermano_1.1_jam.gb
256 kB